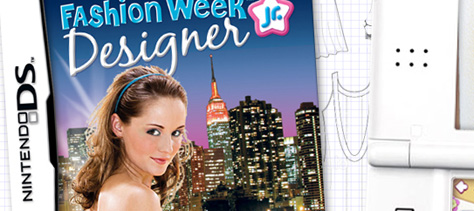 Fashion Week Jr. Designer is a Nintendo DS game that allows you take on the role of a young fashion designer, establishing herself in the high-stakes world of haute couture. Your customers demand high-quality, so you better bust out those expensive fabric and sew, sew, sew - every detail counts and the finish must be flawless.

You've got to create a collection of clothing and accessories that will wow all the top magazines: demonstrate your cool to Alexandra White at W -- break out designs so hot the melt the glasses of Anna 'Nuclear' Wintour at Vogue. Don't forget your public --- keep your street style sharp too. You've got your eyes on the ultimate prize ... fashion fame and fortune.




Click here

to enter the contest where you can drape and sew your way to becoming the ultimate Fashion Week Jr. Designer and win a Nintendo DS!